---
LC005-100-Ceiling Light with Touch Button
LC005-150
DishLED dimmable ceiling light with touch button in Ø150mm, and linear (non-step) dimming allows brightness adjustment to any desirable level (10-100%). IP67 rated.
DishLED Dimmable Ceiling Light with Touch Button
LC005 are ultra-thin ceiling lights with dimmable function and a low profile touch button. They have the same un-intrusive like outlook as the recessed light fixtures yet are also as easy to install as any other surface mount ceiling lights. It can be turned on/off or dimmed linearly with a simple touch, and the memory function allows it to memorize previous brightness level when turned back on. The cut-off memory feature allows multiple DishLEDs to be controlled centrally by a single switch. The completely sealed design made it perfect for use in marine applications (IP67).
Features
Ultra-thin surface mount (only 12mm in thickness)
Low profile touch button
Linear (non-step) dimming allowing brightness adjustment to any desirable level (10-100%)
Memory feature – remembering previous brightness level when turned back on
Power cut-off memory feature allowing central control of several DishLED lights
Constant-current technology design ideal for marine lighting
Completely sealed (IP67) – protected even under temporary water immersion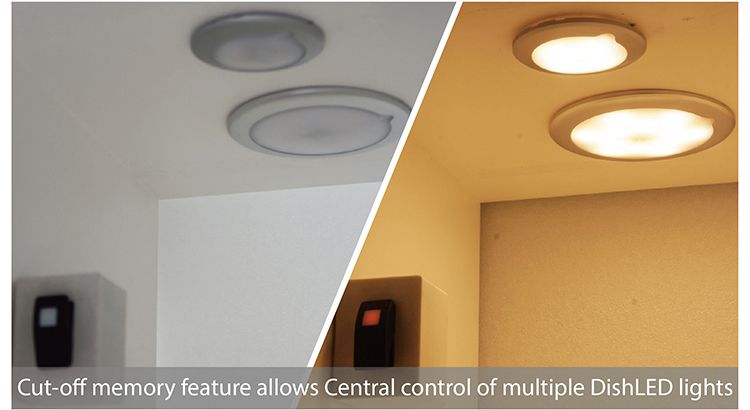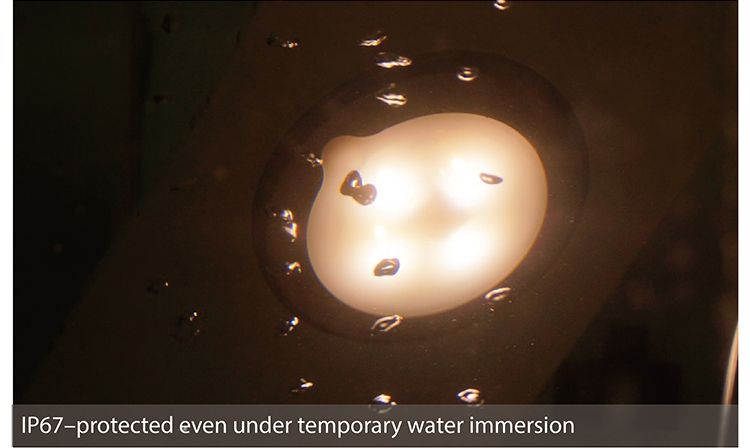 Specification
Light Source | Super Bright SMD LED x 12 (400lm)
Color Temperature | 3000 – 3300K (Warm White)
Voltage Rating | DC 9 – 30V (Multi-volt)
Power Consumption | 4.5W
Certification


Movies

LC005 DishLED Dimmable Ceiling Light with Touch Button

Related Products

---