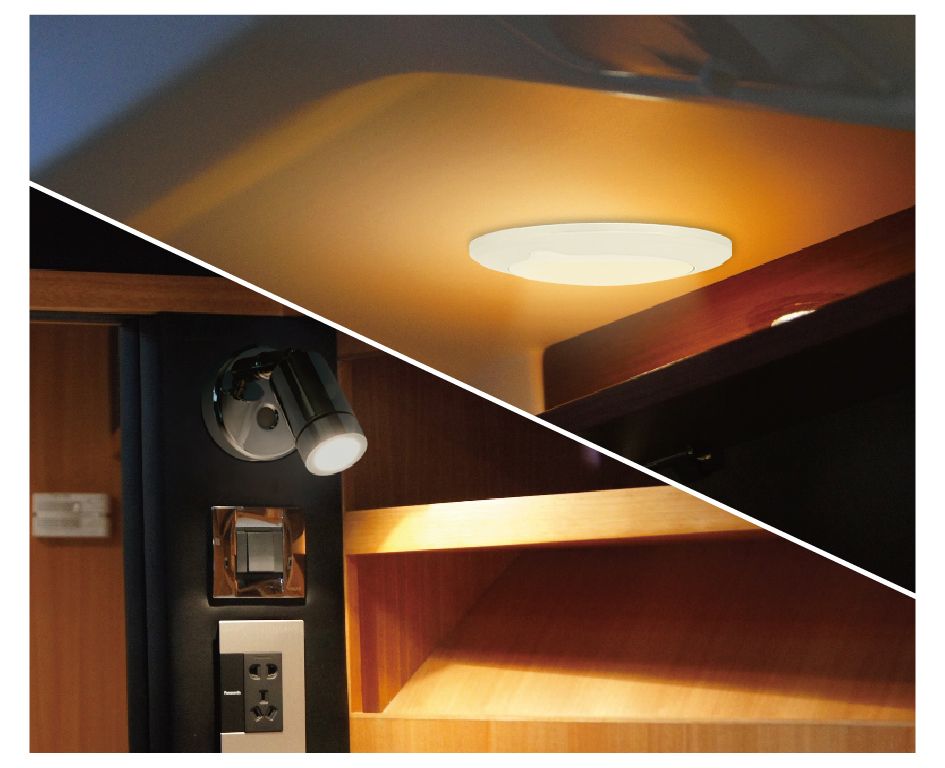 LED Interior Lights for Boats Caravans - Next Generation of Marine Lighting
LED is the next generation of lighting. With its lower power consumption, vibration-proof and better durability comparing to traditional halogen lights, the LED lights are an ideal solution for mobile homes (yachts, boats, caravan and camper vans). The performance of LED lights, however, is based heavily on their electronic circuit design, which is very different from traditional luminaire using incandescent lights. With more than 20 years of expertise in automotive electronics designing and manufacturing, YIS Marine is able to provide high performance LED light products with competitive costs.
---
Low Power Consumption
Low power consumption means longer cruising time on the sea. The latest LED technology can generate around 80-100 lumens per watt, while the traditional incandescent lights generate less than 20 lumens per watt. In fact, EU has banned use of incandescent lights since 2012, and planned to ban the halogen lights due to their low lighting efficiency.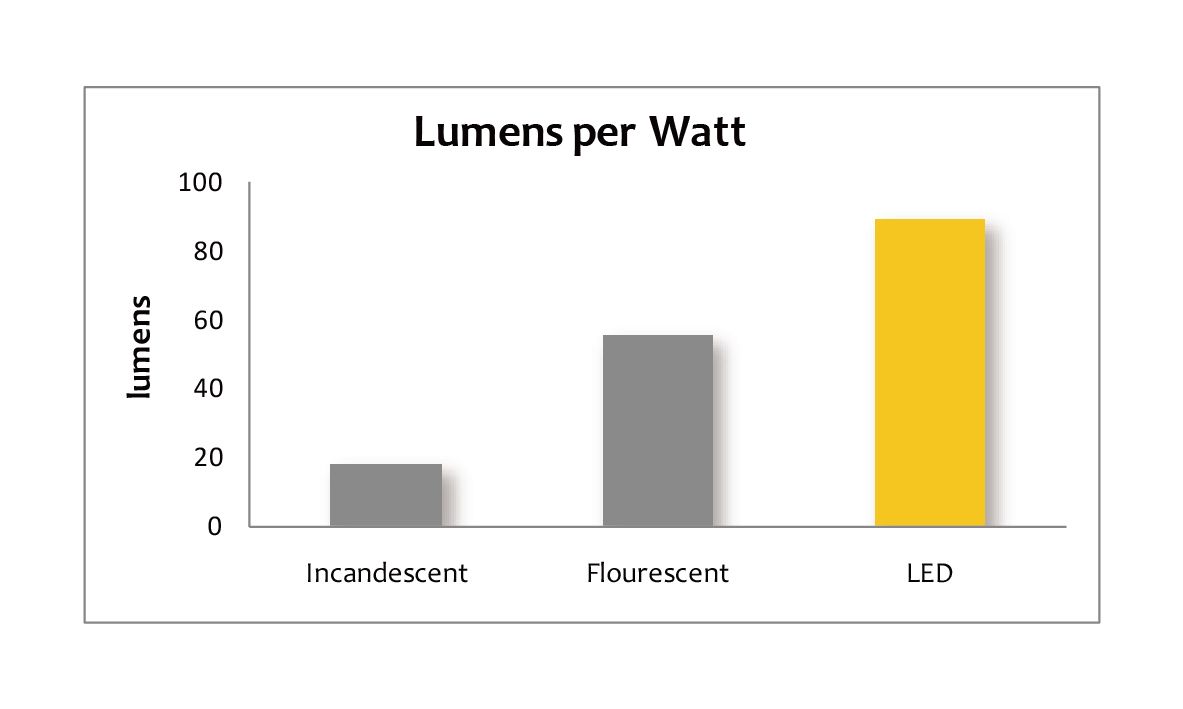 Life & Durability
Typically LED's has a lifespan for about 20,000 – 50,000 hours, more than 20 times of that of an incandescent light. LED also has no filaments to break, and thus are very vibration proof. Most of YIS Marine lights are built in one part without replaceable lamps, and some outdoor models are fully sealed to ensure great durability against moisture and shocks.

Electronic Circuit Design
Electrical systems on the boats are very complex and sophisticated systems. DC power supply on board can vary from 10 – 15V under different circumstances (for a 12V system). That's why almost all of our LED lights come with sophisticated DC to DC LED Driver with Constant-Current technology that keeps the LED output stable despite the input voltage variation. As radio communication is crucial on the boats, all of our LED lights also have EMI suppression design and approved by the EU standards CE.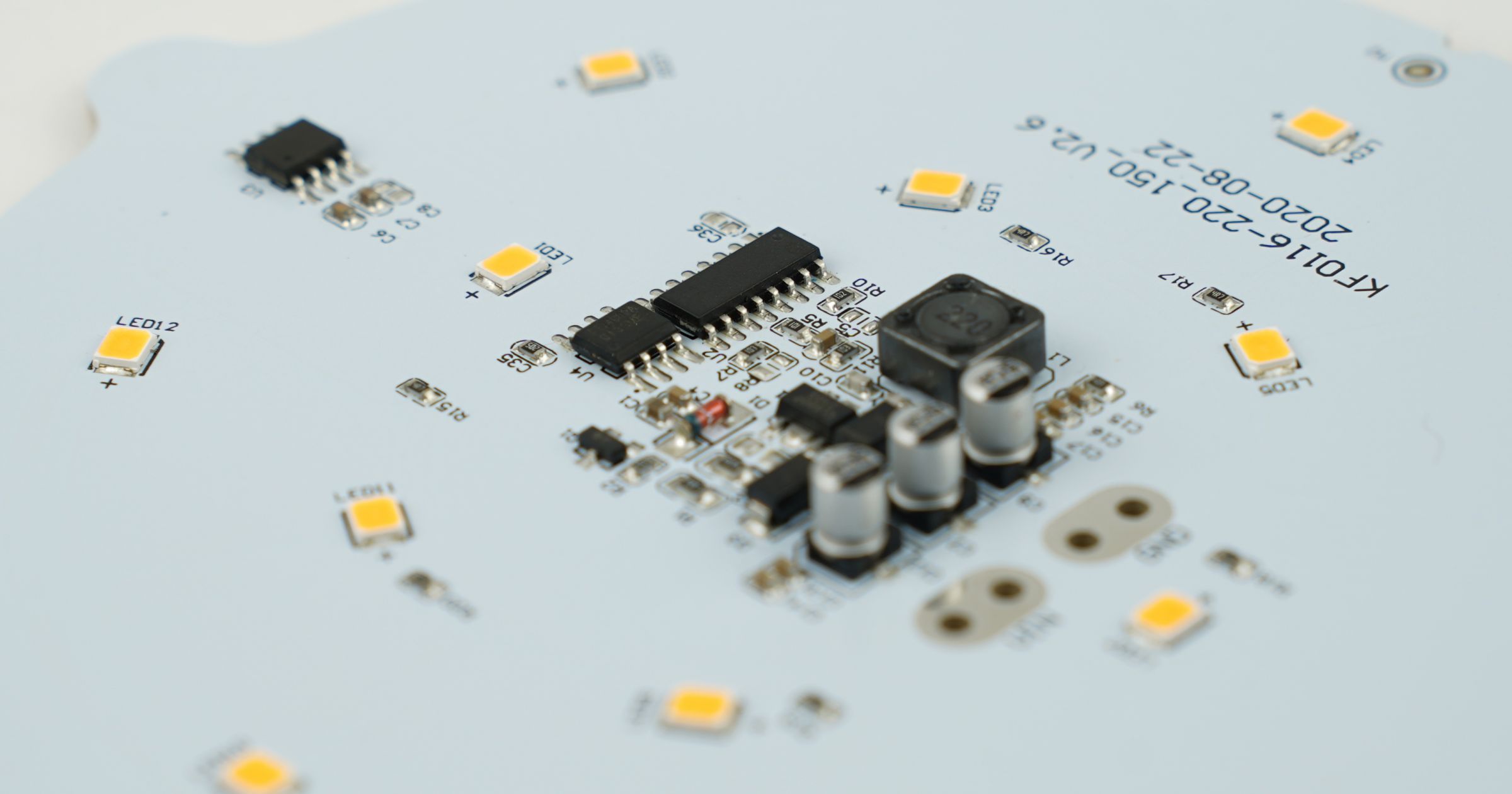 Cost
The cost of LED has been dropping consistently each year. This, combing with its steady growth in lighting efficiency, makes LED lights become more and more suitable to replace traditional incandescent lights used on the boat. YIS Marine re-design LED lights on board by removing or modifying parts that were necessary for halogen lights but no longer needed for LED lights. By designing lights exclusively for the LED technology, we are able to build cost-effective LED lights with much better performance than traditional halogen lights.
Related Products

LC005-95

DishLED dimmable ceiling light with touch button in Ø95mm, and linear (non-step) dimming allows...

Details

LR003

With 4 super bright SMD LED and USB charging socket. Dual 12/24V voltage rated.

Details

LS101

LED step light with stainless steel faceplate in round shape. Available LED colors are warm...

Details