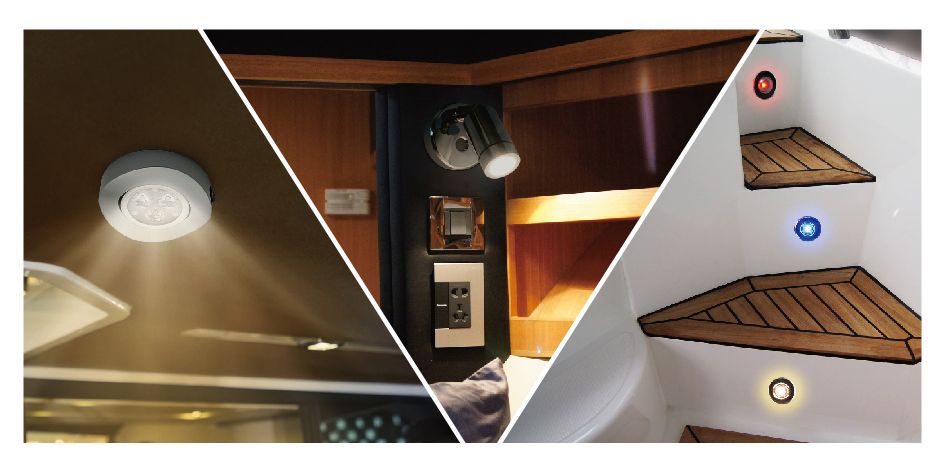 Interior Lights for Marine and Caravans
There are 3 major categories of interior lights on yachts and boats – Dome light / Ceiling Lights, Reading lights and Courtesy Lights.
---
Ceiling Lights (Dome Light)
Ceiling lights are fixed light on the ceiling of the cockpit or living / bed rooms. Normally in a boat or caravan there is very limited height space for the room (typically < 2 meters), so marine / caravan ceiling would be smaller and less brighter than regular ones in our houses on the land. Normally there would be multiple small ceiling lights in a room instead of single bright large ceiling light.
Although water-resistance is not a requirement for interior ceiling light because it is often mounted inside, a well-designed ceiling with completely sealing in the back and IP67 rating would help prolong the product life against the corrosive moisture air in the marine environment.
Most of our interior ceiling lights come with built-in switches so it is easy to wire for after-market installments.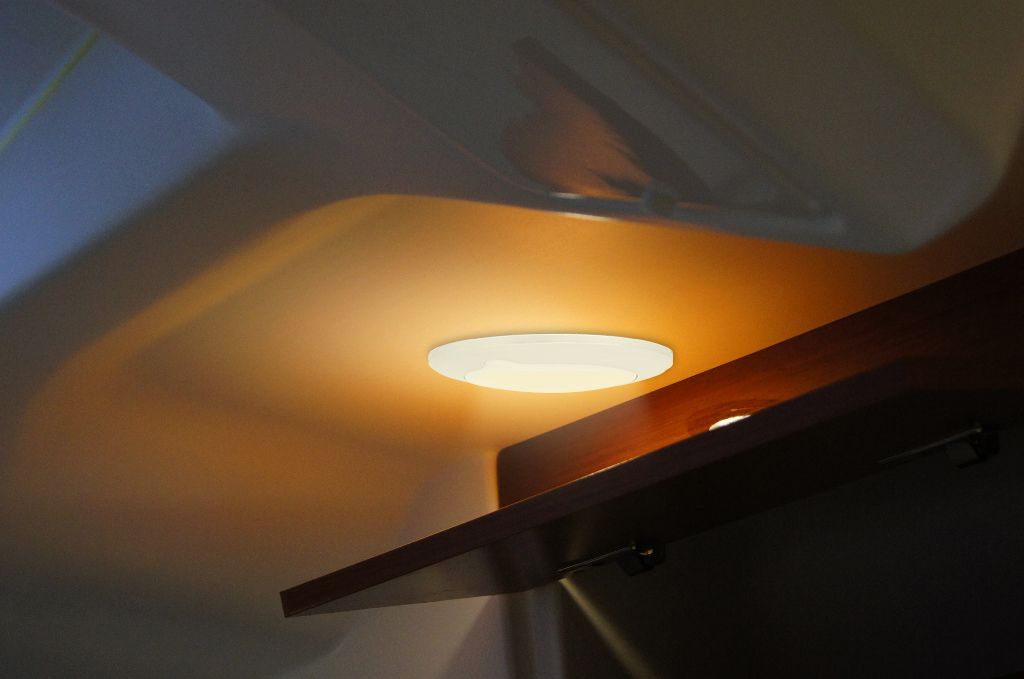 Reading Lights
Reading lights or Chart lights typically come with flexible gooseneck or rotatable pillars between the base and light heads, so it's viewing angle can be easily and flexibly adjusted (almost 360 degrees). Reading lights are typically mounted on the two sides next to the beds with built-in on-off switches. In recent years since more and more tablets or phones replace the books as main entertainment before bedtime some reading light would even come with convenient USB charger sockets.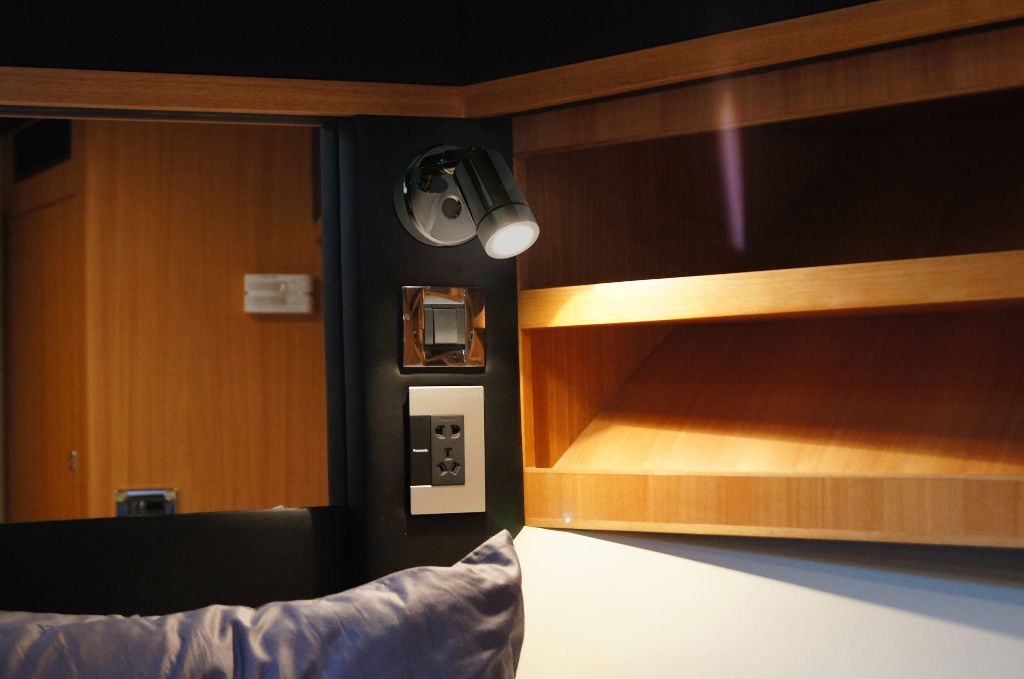 Courtesy Lights
Courtesy or steps lights are indicative lights used to light up stairs or hallways to prevent accidents and create some elegant atmosphere. Unlike ceiling or reading light, courtesy lights are often installed on the outside deck or stairs so water-resistance (IP67) is almost mandatory. Sometimes a step light can also be used as a underwater fish tank light thanks to its water-resistance rating.
The main purpose of step lights are not for lighting up the space so their brightness is not the main concern. Instead the outlook or the light shape design would often be the main selling point of a courtesy / step light. They can also come in different light colors like red or blue lights to shape the desire atmosphere one may prefer.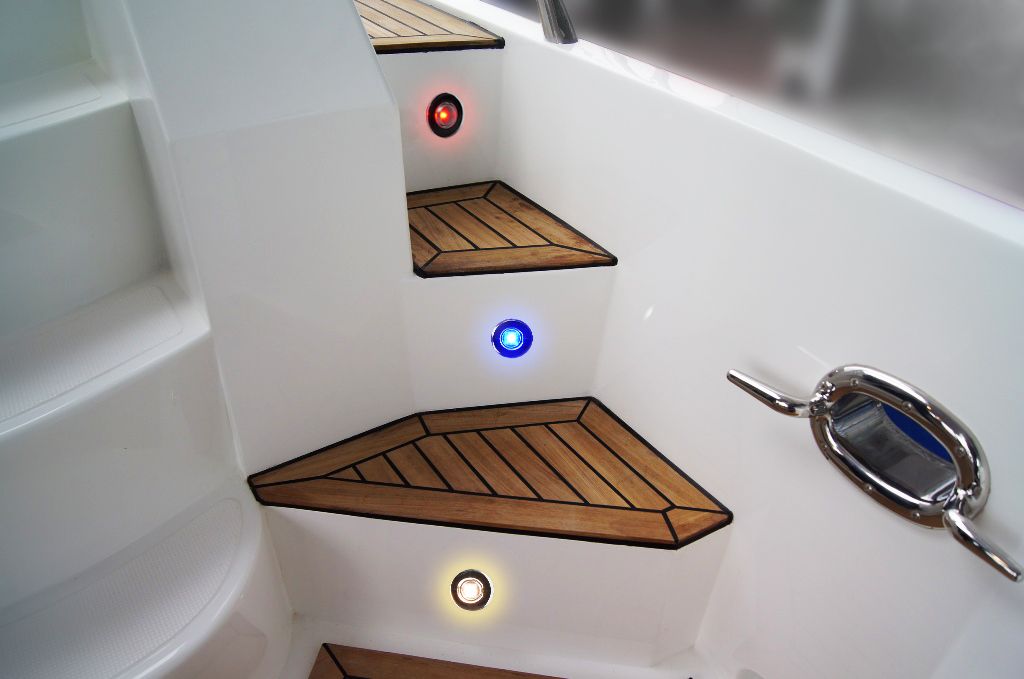 Types of LEDs Chips used inside
SMD LEDs (Surface Mounted Devices)
SMD LEDs are bright and economical LEDs that are mounted on PC Boards and hence are easy for mass production. With the SMD LED becoming brighter and brighter, they have become mainstream of marine lights.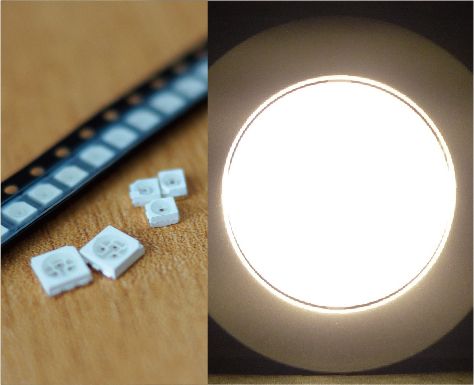 High Power LEDs
High power LEDs use from 1 watts to as much as 500 watts in a single package and thus has the ability to provide unparalleled brightness within limited area comparing to SMD LEDs. The heat dissipation issue is an important factor in designing High-Power LED lights. YIS Marine utilizes all-aluminum LED holders/enclosures for our High Power LED product lines. The high power LED often come with light shaping optical designed lens to form focused spot light.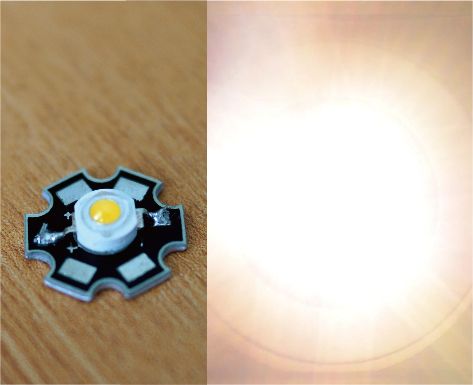 Related Products